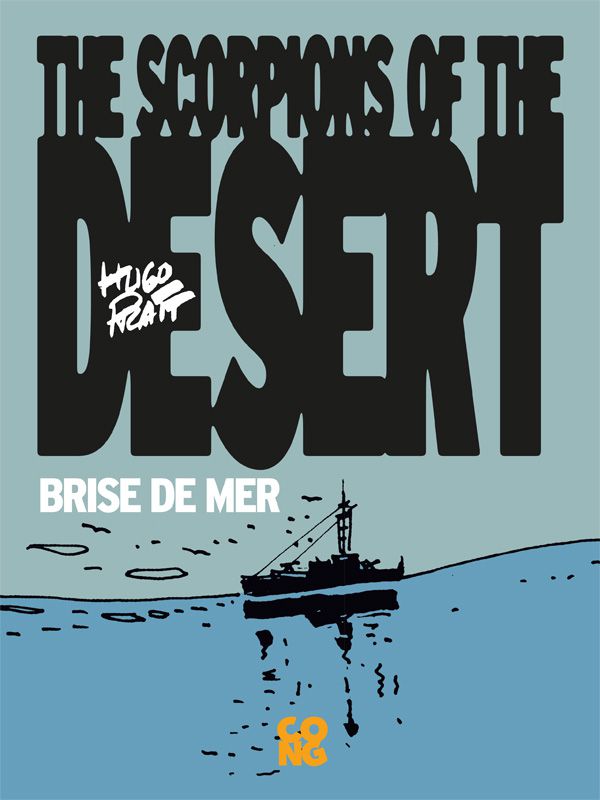 An adventure in the yellow sands of North Africa, following the coast of the blue sea toward Djibouti and Dire Dawa, Captain Koïnsky's final destination. The journey features a colorful theater of characters in succession. The Polish officer starts out with two degenerate Indochinese riflemen that he ran into by pure chance. Next he bumps into the singular soldier Gallina, faithful to his Breda, a priceless armored vehicle which proves essential for continuing along the difficult way. At that point a guide is needed, and a sensuous Dankal woman, Ghula, comes on the scene. She is lithe of body, but her dagger is always ready to strike. Accompanying her behind the scenes is a band of libertarian warrior women. Then it is the turn of the beautiful Madame Brezza of the "Brise de Mer," the legendary brothel in Djibouti.
It's a far cry from the classic war story; everything spins around as if on a merry-go-round where anything can happen and then change again—even a German motor torpedo boat will change its name and flag. It's the world that Pratt experienced as a boy, a world that left an impression on him and ultimately changed him.
In this dramatic and romantic story there are silent heroes who sacrifice everything so that Pratt can have Koïnsky carry on, and that tough soldier, just like the author, will not remain unaffected.
Category: The Scorpions of the Desert
This book is available for download with iBooks on your Mac or iOS device, and with iTunes on your computer. Books can be read with iBooks on your Mac or iOS device.