HUGO PRATT
Corto Maltese.

Ballad of the Salt Sea
The Ballad of the Salt Sea is the 1st of the twelve titles of Corto Maltese that narrate the adventures of the romantic sailor created by Hugo Pratt in 1967 and now published by IDW Publisher in the USA.
Available since February 2020
The threat of World War I is in the air when the catamaran of the pirate Rasputin rescues a castaway who has been bound hand and foot to a raft and shoved off to drift, until certain death, on the waves of the Pacific. This man has a name destined to become legend: Corto Maltese.
When I was a boy, I realized that I didn't have a fate line on my hand. So I took my fathers's razor and – zac! – made one just like I wanted.
What has he done to earn such a cruel punishment? What does he hide behind that enigmatic look? Pandora and Cain, two children from a good family who have fallen by chance into Rasputin's hands, want to know more. They are not yet aware that this encounter will mark their lives—as well as those of millions of readers—forever.
The ballad of Salt Sea: celebrate this milestone in the history of graphic novels, winner of the world's first-ever "Best Graphic Novel" award, taking the prize in 1976 at the Angoulême Fesitval.
Originally serialized beginning in 1967, this book is universally acknowledged as Hugo Pratt's masterpiece, in which he introduces Corto Maltese to the world. Corto is but one of a strong ensemble cast of characters whose lives permeate the entire 12-book series. It is here that we also meet the young and beautiful Pandora, her brother Cain, the mysterious criminal mastermind Monk, the grim and ferocious Rasputin, Lieutenant Slutter of the German Navy, and the natives Skull and Tarao. The Ballad of the Salt Sea is also hailed as the first example of the literary comic strip. Pratt was inspired by Conrad, Stevenson, and London, but even more directly by Henry de Vere Stacpool's Blue Lagoon, from which the author got the idea of a small island in the Pacific which he named "Escondida."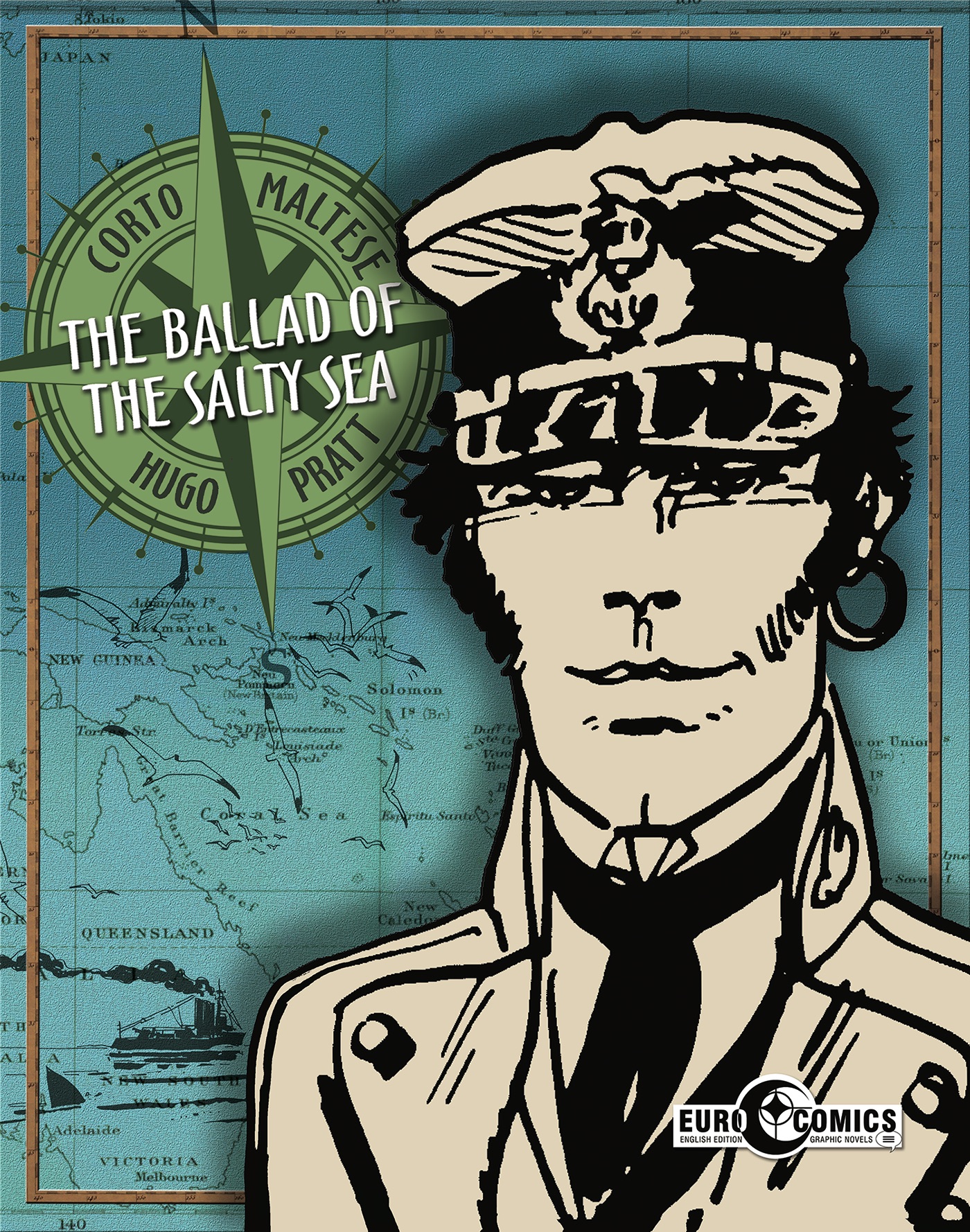 IDW Publishing
Pages:: 172, black&white
Format: 9.25″ x 11.625″
Language: English
ISBN: 978-1-68405-641-5
$ 34,99
Discover the Corto Maltese Collection by IDW Publishing