In 1987, on April 24, Pratt transferred the ownership and exercise of copyright of his entire production, past and future, to CONG SA.  Pratt wanted everything to be in his company's (CONG's) hands for the entire duration of the copyright.
Pratt passed away on August 20, 1995, but the core business of the company has remained the same: to foster initiatives with a view to promoting the Corto Maltese "Brand," the high artistic value of Hugo Pratt's work, and the profound meaning that the character of Corto Maltese has always represented for multitudes of fans, whether they be travelers, writers, photographers, artists, or "mere" dreamers.
The CONG offices are located in Grandvaux, a village nestled among the vineyards that overlook Lake Geneva (Lac Léman), in Switzerland, a few twists in the road from the last place of residence chosen by Hugo Pratt.
In Grandvaux there is also a statue of Corto Maltese, created by Livio Benedetti, a great friend of Pratt's.
Corto looks straight ahead, as he has always done, and his pea coat moves in the wind, but his gaze is directed towards the Great Beyond. He, the timeless antihero of the true adventure, the Voyage, seems to smile at the passing of time…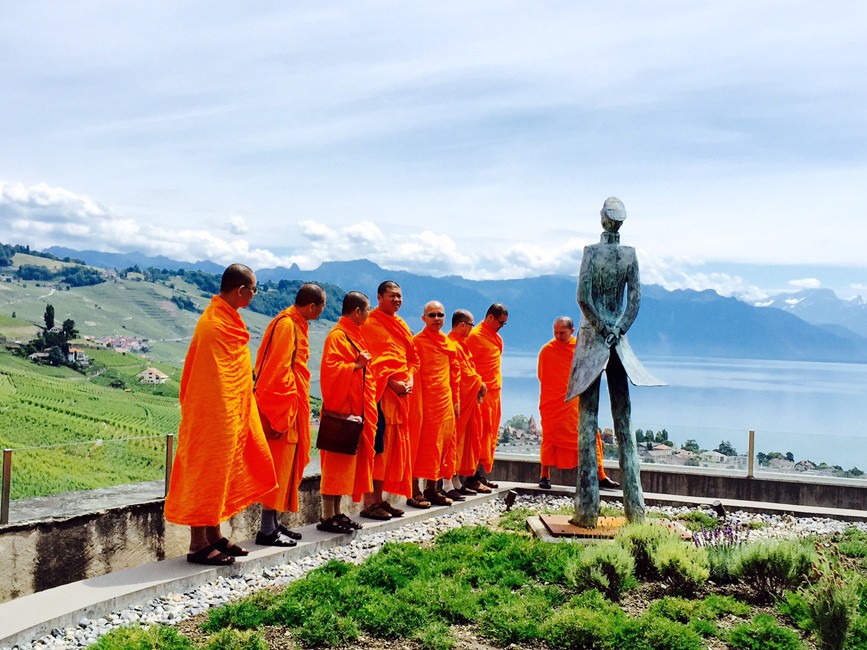 CONG SA
Sentier des Vinches 1
1091 Grandvaux, Switzerland
website: cong-pratt.com
For information or requests, contact CONG through the channels available on the website.