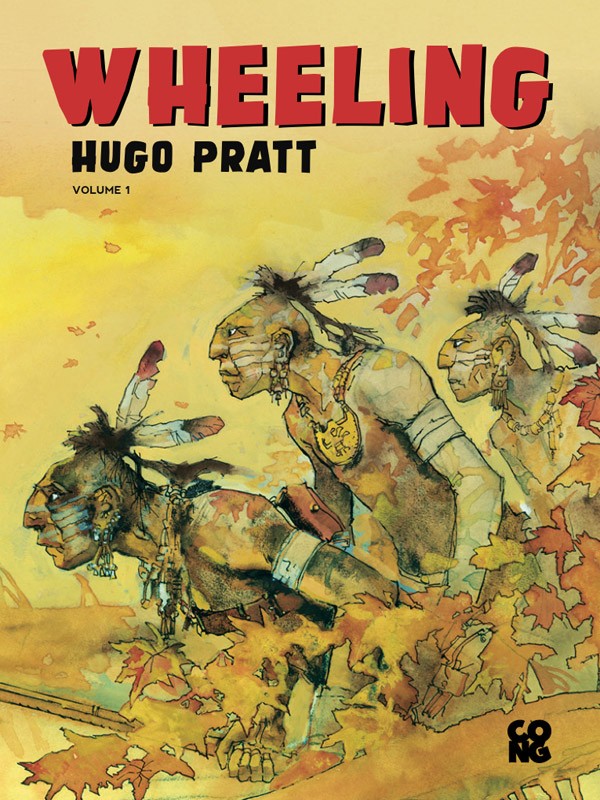 The story takes place in 1774. Criss Kenton, a 17 year old who has fled Virginia after the massacre of his family by the Indians, and Patrick Fitzgerald, an English aristocrat who has immigrated to America, make each other's acquaintance while participating in a series of organized raids on Indian tribes. During one of these raids they meet Mohena, a young woman who has been raised by the Shawnees.  
As their adventures unfold, the friendship between Criss and Pat grows stronger, but soon the War of Independence against England breaks out and the two friends find themselves on opposing sides. A great story of friendship and loyalty, Wheeling leaves ample room for History, as many of its characters actually existed. In that regard, Pratt said, "In Wheeling, as in other stories, I try to imagine something imaginary embedded in the context of precise historical references. But at times the truth is more surprising than the imagination." (Hugo Pratt, All'Ombra di Corto)
This book is available for download with iBooks on your Mac or iOS device, and with iTunes on your computer. Books can be read with iBooks on your Mac or iOS device.