–The master of drawn literature and his most beloved character.
–When the work and the author merge in a dream lasting half a century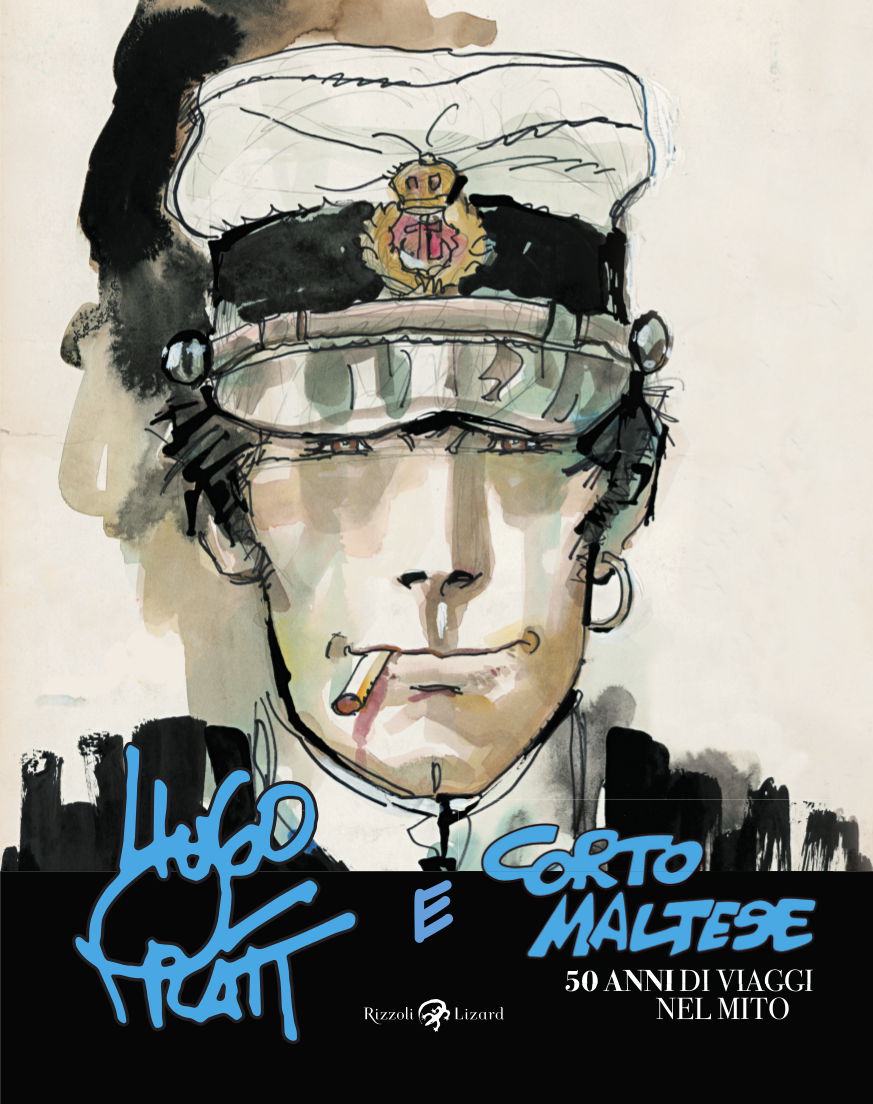 "I tell the truth as if it were a falsehood," Hugo Pratt confessed in an interview in 1995, "…unlike many others who tell falsehoods hoping to pass them off as the truth. In this way the reading doubles, triples, and the reader discovers that certain things that I said were actually true. At that point they become eager to go look for those things."
All the poetry of this master of storytelling materializes in a continuous game of mirrors between Reality and Fiction, seesawing between High and Low, Past and Modernity.
Likewise, still on that merry-go-round of reflections, Pratt gradually came to identify with his anti-hero, Corto Maltese, impressing in the character the marks of his personal history and his deepest anxieties.
Curated by Patrizia Zanotti, the exhibit "Hugo Pratt and Corto Maltese ~ 50 years of travel in the myth" celebrates the birth of the famous sailor, who first appeared in 1967 in the unforgettable Una ballata del mare salato [The Ballad of the Salty Sea]. In this dizzyingly stunning gallery of images, many of which are being seen for the first time, there is room for intense and priceless testimonials by great connoisseurs of Pratt's work, such as Antonio Calabrò, Antonio Faeti, Enrico Fornaroli, Fabio Roversi-Monaco, and Marco Steiner.
In the pages of this book a filmstrip quietly and seductively unrolls, made of panels in black and white, notes written in pencil, and memoirs in watercolor. It is a captivating itinerary that touches on the countless facets of Pratt's production, while circling constantly around Corto Maltese, the anti-hero who half a century ago embodied – a year early – the rebellious and nonconformist spirit of 1968.
Published by Rizzoli – Lizard
Softbound with French flaps, 28x22cm
272 pages
€ 35.00
In bookstores now