On June 26, 2013, the first hardback volume of  The Scorpions of the Desert was published with new coloration of the cartoons.
The action unfolds in the military theater of East Africa, in 1940-1941. Pratt describes events through the figure of the Polish lieutenant Koïnsky, who is a member of the "Long Range Desert Group," an English unit established in Egypt and whose insignia is a scorpion.
The psychological and physical traits of the many characters that revolve around the  protagonist are masterfully rendered.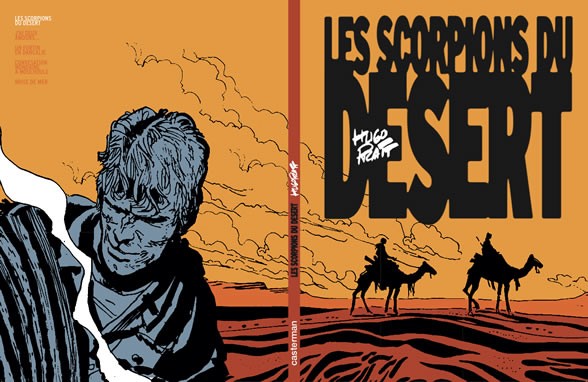 Publisher: Casterman, Belgium
Language: French
Format: 21,6 cm x 28,8 cm
Cover: Hardbound
Edition: new coloration
Pages: 56
ISBN: 978-2-203-03153-1
Cover price: 19€
Publication date: June 26, 2013