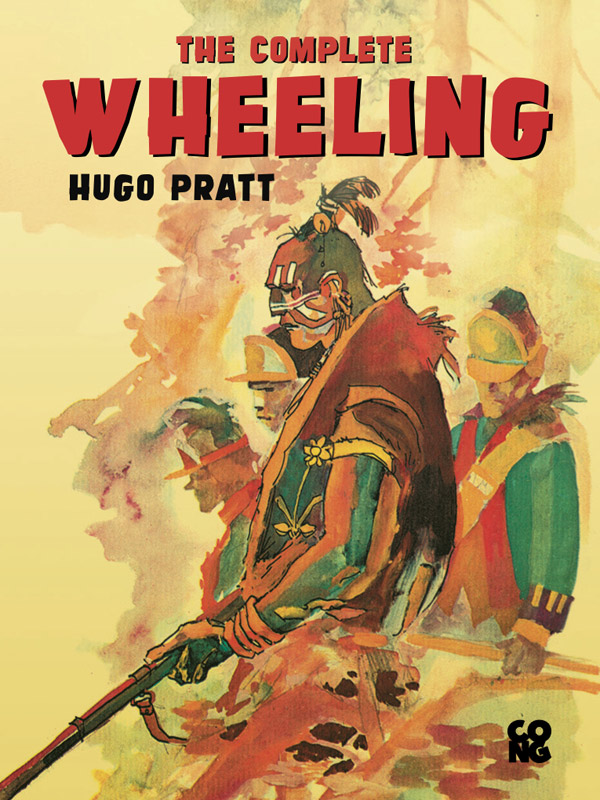 This is Hugo Pratt's first great masterpiece, both for its graphic design and for the subject matter; that is, the 18th century American War of Independence involving the settlers and  French and English interests in the northeastern part of the country.
It is a veritable hymn to the great adventure narrative, in this case expanded by the many Indian tribes in the territory, unreliable allies prone to switch sides. In this work, Pratt takes advantage of his excellent knowledge of historical events, so that alongside the two adolescents, Criss Kenton from Virginia and Patrick Fitzgerald, an English aristocrat, we find historical personalities such as Lew Wetzel, an Indian killer whose face is scarred by smallpox; the white renegade Simon Girty (whom Hugo Pratt endowed with his own likeness), the gruff but honest Ebenezer Zane, founder of Wheeling; Daniel Boone, one of the boldest pioneers of the era; and Madame Montour, interpreter and agent of the Indian Department. There is no doubt that Pratt always favored this saga; indeed, he came back to it on various occasions, finally completing it a year before he died.
This book is available for download with iBooks on your Mac or iOS device, and with iTunes on your computer. Books can be read with iBooks on your Mac or iOS device.