Volume 3: The Spades of Danakil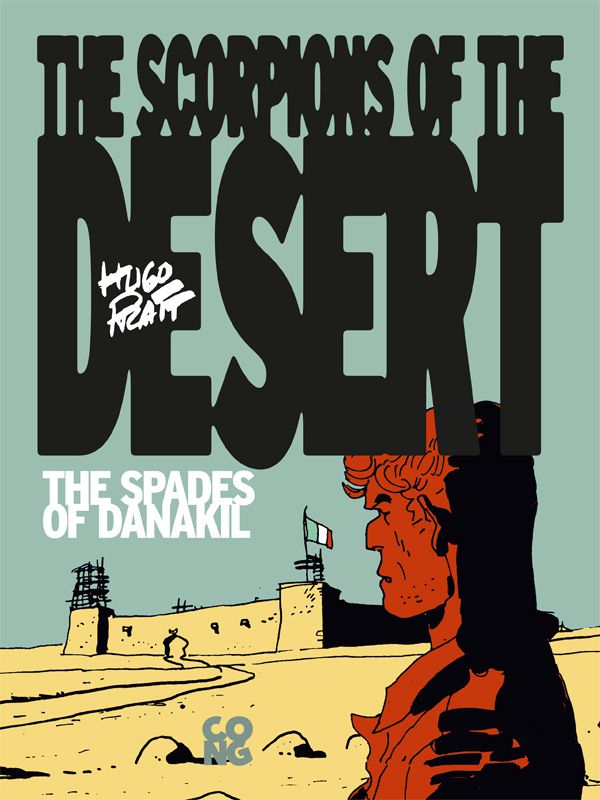 Il tenente Koïnsky, promosso comandante degli Scorpioni del Deserto, questa volta è a bordo di un aereo e deve raggiungere i vertici militari britannici per un importante incontro con l'imperatore etiope Hailé Selassié, ma sulla sua rotta s'interpone il CR42 di un asso della regia aviazione italiana, il capitano Visentin. Gli inglesi non vengono abbattuti, solo costretti ad atterrare, però la loro prigionia durerà poco, dopo aver rubato un Savoia Marchetti riprendono il sud, ma il destino di quel viaggio è segnato, il velivolo ha problemi tecnici e Koïnsky finisce in uno strano fortino italiano circondato dai predoni Danakil fra ascari stanchi di un'inutile guerra e ufficiali sull'orlo dell'esaurimento nervoso. Una storia surreale e profondamente umana condita da una colonna sonora di musica lirica, fra i movimenti sensuali di una donna dal corpo sinuoso, spari che provengono dal nulla, ufficiali dai capelli impomatati di brillantina e soldati francesi che fuggono da un deserto affollato non solo da fantasmi.
Categoria: The Scorpions of the Desert
This book is available for download with iBooks on your Mac or iOS device, and with iTunes on your computer. Books can be read with iBooks on your Mac or iOS device.